Tax season is the busiest time of the year for many accounting professionals. It is not uncommon for team members to work 60-plus hour weeks and for partners to work even more. With so many hours spent at the office behind a desk, even the most passionate accounting professionals can start feeling a little burnt out.
In fact, an estimated 82.6% of finance and accounting professionals report feeling burnt out.
Whether you are a firm going through tax season or it is just a busy time of the year, it is important to take steps to prevent burnout. Here are six tips you and your team can use to help avoid burnout this year.
1. Make Sure Your Communication is On Point
If you want to avoid burnout, make sure that communication with both your clients and your team is clear and consistent.
With Clients: Be upfront and transparent in your communication with clients about deadlines and the workload you can handle.
Manage expectations and avoid overloading your team.
Don't make promises you cannot keep but instead set realistic timelines for work.
Give clients deadlines for providing documents and information needed.
Give clients realistic timelines for expected responses to their questions.
Remember that clients do not typically need things done right away, but just want to know they're important and that their work will not drag too long, so there is no need to overload your team during an already busy and stressful time of year.
With Your Team: Keep the lines of communication open. Be clear about your expectations for team members. If you notice that some of your team members are working excessive hours or start exhibiting signs of stress, see what you can do to manage their workload or alleviate some of the stress they may be experiencing.
Also, make sure that you are:
Identifying and addressing any bottlenecks in your processes, as that can put additional stress on everyone.
Helping your team to properly prioritize their work to avoid missing deadlines.
Checking in with your employees regularly. How are they doing? Are they feeling overwhelmed and stressed? Where can you offer additional support?
Open to ideas on how to improve or streamline processes that are slowing your team down or stressing them out.
2. Be Flexible with Extra Work Hours
If your team is putting in extra hours, consider giving them the freedom to work when it is best for them. For example, if someone on your team is not a morning person, allow them to work later rather than asking them to come in early. Alternatively, you may have team members who have family obligations and can only put in extra time in the morning.
Your team likely has a mix of work preferences and life obligations, so work with them rather than against them. Allowing this flexibility will help reduce stress and potential burnout, and your team will appreciate it.
3. Delegate Tasks
Delegating tasks can help evenly distribute the workload and reduce the risk of burnout.
Supervisors and managers often reach and excel in their positions because they are doers. They get things done, and they do them well. But being a doer can be a double-edged sword. It's easy to get burned out when you try to do everything yourself and become too hands-on. Training can help the overzealous doers on your team learn how to delegate tasks and reduce some of the pressure they put on themselves.
Task delegation is important, but what if you find yourself constantly asking your team to take on extra work? If you can't bring in additional help, it may be time to reevaluate your workload and client base.
Are there clients your team dreads dealing with?
Do you have clients who don't value your service?
Do you have to chase some clients for payment?
If your workload is more than you or your team can handle, even when delegating tasks, it may be time to let some of these clients go. Asking too much of your employees (and yourself) can lead to burnout. In this case, you should ask yourself if it is worth burning your team out for bad or even mediocre clients.
4. Update Your Systems and Technology to Streamline Processes
Now is a great time to evaluate your systems and technology. Are your systems up to date? Are there other solutions you can utilize to streamline your processes?
Take advantage of tools that will save time, improve the customer experience, and reduce errors. Doing so will allow your team to focus on more important things rather than getting burnt out on menial tasks.
5. Encourage Your Team to Take Breaks
Tax season can be brutal for accounting professionals, even if taxes are not their focus. This year, encourage your team to take breaks. Whether it is a long weekend, or a personal day here and there, or just leaving early occasionally, everyone needs and deserves to take a much-needed break. Even taking a few short breaks during the day gives a mental boost and improves productivity.
Some of your team members may be looking for permission to take time off, so make sure that you give it to them.
Let your team know that you are aware of the risks of burnout and want to do everything possible to avoid it. Encourage everyone to monitor themselves and call a timeout when needed. It's best to take a break at the early stages of burnout before it progresses into a major issue.
6. Encourage Healthy Habits
Sitting at a desk all day can take a toll on your mental and physical health. Encourage your team to take active breaks during the workday. A quick walk outside or around the office can break up the day and help counteract the adverse effects of sitting.
Fuel your team with healthy, nutrient-dense snacks, and encourage them to drink more water. Research shows that even mild dehydration can impact your cognitive performance. When your team can stay focused and on task, things get done quicker and more efficiently, which can further help prevent burnout.
Encourage team members to exercise at least once a week—preferably two to three times a week—as studies show exercise provides significant mental, emotional and physical benefits.
Tax season does not have to cause burnout. Taking steps to manage your workflow and allowing your employees some flexibility and time off can go a long way in reducing stress. When all else fails, actively reducing your workload can give you and your team some room to breathe. And be sure to keep the communication lines open with your team, clarifying and managing expectations every step of the way.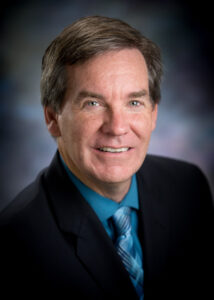 *Article originally published at https://www.intuitiveaccountant.com/in-the-news/people-and-business/your-strategy-to-avoid-burnout-during-tax-season/
Christopher Hayden, CPA, CMA, CGMA, is the managing partner of Hayden Nelson & Yoder, a CPA firm based in Pennsylvania. Over the past 30 years, Christopher has built on his strong technical skills in accounting and tax and developed into a trusted advisor that business owners look to for assistance in growing their businesses. In addition to traditional accounting services, he facilitates strategic planning sessions and provides training in leadership development and communication skills. His focus is on assisting business owners in clarifying their personal and business goals, developing a plan to achieve those goals, and implementing and monitoring the plan to ensure success. You can learn more about him and/or the firm on its website.